Company
PAS MRO's Team is comprised of industry experienced, cohesive professionals who work together on a common goal of serving & supporting our customers at the maximum level. The PAS Team combines our skills, tools and functions to maximize performance in assisting our customers to successful results. Our superior management team is dedicated to maintaining an industry-leading level of service and commitment to quality, without compromise.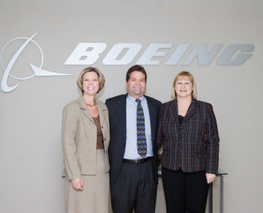 PAS is a Woman-Owned Small Business operated by aerospace industry professionals with combined experience of over 55 years. Our company's primary focus is on providing aerospace customers with the highest level of value and service in the industry today. We have solid financial backing to support any project, large or small and bring new, innovative ideas to facilitate highly successful ventures.
Our Customers
PAS serves the Aerospace (Commercial & Military), Industrial, Power Generation and Marine Industries. Our Customers are Airframe & Engine MRO centers; Components Repair Stations; Parts/Component Distributors; Military Operations, OEMs and Prime Contractors who deserve advantageous pricing, highest level of quality and specialized service.

Our Focus
PAS provides our customers comprehensive component level inspection, refurbishment and assembly alternatives. Our dedicated team is focused on providing customer satisfaction at the highest level through advantageous programs and innovative thinking.
That's why we are a
Boeing Gold Supplier!
PAS' current customer base includes:
• The Boeing Company
• USAF – Tinker AFB; Robins AFB; Hill AFB
• US Navy/NAVAIR
• Kearfott Navigation
• Dakota Air Parts
• Maximum Turbine Support
• Hill Flight Support
• Standard Aero
• Triumph
PAS MRO's Standard Base Rate is a very competitive $65.00 per Hour
Long Term and Volume Based Pricing Incentives are available
PAS' current capability list includes:
• Engine/Accessory Bearing Inspection & Repair
• Airframe & Engine Gearbox MRO
• Air Cycle Machine MRO
• Navigation & Instrument Bearing Reconditioning • Aircraft Engine Component Inspection & Repair
• Gyro Shaft & Bearing Set Reconditioning
• Ground Power Engine Bearing Reconditioning