Services
PAS MRO provides services in the fields of bearings, components, assemblies and controlled inspections servicing the aircraft, marine and groundpower industries. PAS MRO provides
Bearing Return To Service

™
- Bearing Level II Overhaul & Level I Inspection on airframe and engine anti-friction bearings;  component-level inspection/repair/overhaul, assembly-level repair & overhaul and controlled/critical inspection & test.
BEARING RETURN TO SERVICE BY PAS MRO – Bearing Return To Service (Bearing RTS) By PAS MRO increases our customers' competitiveness and profitability by decreasing their operating costs through advantageous pricing, TAT and service. Bearing RTS provides Level II Overhaul and Level I Inspection of all anti-friction ball and roller bearings – no matter the size, design or manufacturer. PAS MRO strives to ensure the highest standard of quality goes into each bearing we receive. Bearings that have been removed during engine or airframe component overhaul & repair are often discarded even though they are still in good, serviceable or repairable condition. PAS MRO can assist a removed from service and operationally proven bearing to 'fully realize' it's designed life through Level I inspection and/or Level II refurbishment. Bearing Return To Service is also an excellent alternative when long lead times on new bearings causes extended aircraft down-time. Bearing Return To Service provides peace of mind through a quality system that is ISO9001 / AS9110 registered and a process that is FAA & EASA approved.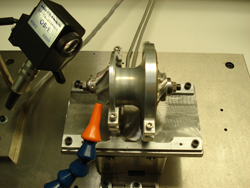 PAS MRO's ASSEMBLY REPAIR & OVERHAUL - brings value by allowing its customers to offload any assembly work, large or small. PAS offers a supply-chain solution through disassembly, repair, repair logistics (special processes logistics management), reassembly & test of accessory assemblies, parts and/or LRUs from airframes, turbine engines or industrial applications.
PAS' highly experienced & trained team consists of project managers and technicians with experience from major aerospace and MRO companies. PAS can provide customers with significant cost savings, personalized service and fast turn around time (TAT) to facilitate any program's success. We will also alleviate the constant headaches of Repair Management and Assembly, allowing the customer the freedom to concentrate on other areas of their operations.
PAS MRO holds current military contracts for:
UH-60 Blackhawk Stabilator Linear Actuator R&O (US Army)
UH-60 Blackhawk Rotor Blade Tip Cap R&O (US Army)
UH-60 Blackhawk Hydraulic Pump Overhaul (US Army)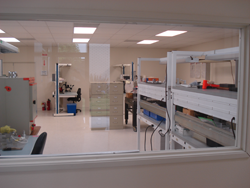 Instrument, Navigation & Critical Components
PAS MRO' has the capability to clean, inspect, process and package critical flight components, including bearings, gears, shafts and bellows from inertial navigation units and other critical flight components. We can also provide assembly of critical components as well.
We maintain our Inspection Lab to Class 10,000 standards. It is continuously monitored and has been accepted by the USAF, Boeing and other major contractors.
PAS MRO COMPONENT SERVICE - can also offer a return to service program on other components that brings value through advantageous pricing, on-demand turn-around-time, premier quality and world-class service.

• Refurbishment & Repair of mechanical & electro-mechanical components.
• Continued-Time inspection and re-certification of airframe, engine and accessory components.
• Inspection/check of new components
• Disassembly, Repair & Assembly of Airframe Gearboxes and Line Replaceable Units
• Avionic Instrument Component Inspection/Repair


---